Please complete the order form listed below to place an order for a measurement and/or a floor plan for your listing. Please fill out the form completely.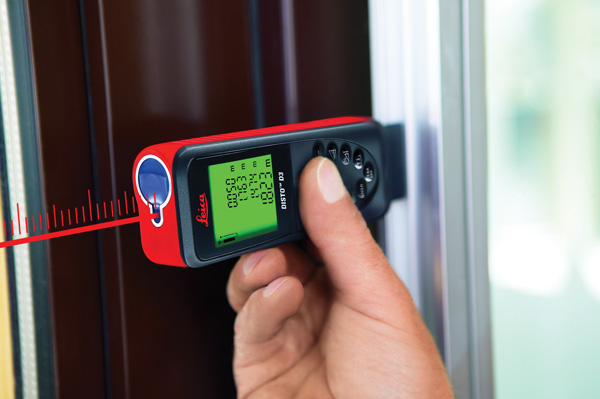 Needing your home measured? Let Flint Hills Appraisals help.
Home remodels and inaccurate valuations on public records can affect a property's price — and a buyer's interest in it. Let Flint Hills Appraisals give you an accurate measurement of property size to determine a fair, unbiased value when purchasing a home, selling to potential clients, or reducing property taxes.
Order a measurement service from Flint Hills Appraisals
What are measurement services?
Floorplan services are just what they sound like: An appraiser measures the dimensions and area of your property, then draws a basic or highly detailed layout based on your needs. The appraiser's report and floorplan is a form that can be used to prove the accurate Gross Living Area (GLA), the sum of all livable space, of your home. These services are helpful and often necessary when disputing property taxes or selling a property.
How do floorplan services work?
During a home measurement or floorplan service, an appraiser takes measurements of the home with a measuring tool — either a tape measure or laser measuring device. As they move around the home, they notate the layout of the rooms and other features, like closets, patios, and fireplaces. They may sketch out the property. The finished sketch is a document that can be used to prove certain specs of your property — like the Gross Living Area (GLA) — on tax documentation, property listings, and more.
When is a measurement or floorplan service required?
Real estate taxes
Property tax records often reflect incorrect square footage because the values can come from several sources, and sometimes go unverified — meaning you may be paying for more square footage than you have! Unless an appraiser has performed a recent appraisal or measurement service on your property (after any updating that may have affected square footage), you'll need one to perform a measurement service before attempting to challenge your taxes. An appraiser will verify the accurate Gross Living Area (GLA) of your property so your taxes can reflect the actual square footage — and you can stop overpaying.
Marketing a home or property
A home floorplan service can secure fair market value for your home. Area is one of the most important elements potential buyers examine when purchasing a house — but since these values are often estimated rather than accurately measured, your listing may reflect less Gross Living Area (GLA) than it actually has. An inaccurate GLA could potentially reduce the price of the property as well as the number of interested buyers. The only dependable method of using a definitive GLA when listing your home or property is to reference a previous appraisal or home measurement service performed by a certified appraiser (after any updating that might have affected square footage).
Information for real estate professionals
To ensure that your client's home closes at a price that accurately reflects true market value, we advise seeking a home measurement of the property. Your clients, and especially potential buyers, will appreciate your thoroughness, and you can rest assured knowing the GLA on your client's listing is truly representative of their home. A floorplan can also be an excellent marketing tactic to attract potential buyers because they can view the layout and details of the home before and after touring. Contact us to find out more about our home measurement and floorplan services. Or click at the top Online Measurement and an order will be sent right away.

Accurate, Detailed Floor Plan Drawings
As a home buyer, it's difficult to decide which homes to visit based solely on one or two exterior photographs and a paragraph or two of text from a buyer's guide.
We agree the exterior view of the house is certainly important, but what the home offers on the inside is just as important!
· What is the relationship between rooms?
· Is the dining room next to the kitchen?
· How far are the bathrooms from the bedrooms?
· How large is the garage?
· Where are the stairs?
· How will the traffic flow through my house?
· How much finish is in the basement? Is there room to grow?
With a sketch or floor plan from Flint Hills Appraisals, the buyer is even more informed!


Online Measurement Form
Please complete the order form listed below to place an order for a measurement and/or a floor plan for your listing. Please fill out the form completely. Once I have received your request, I will be in touch with you by phone, text or email to set up the appointment to measure the property. Minimum charges for a floor plan is $100 and then depending on the final square footage will determine the final price. Thank you!